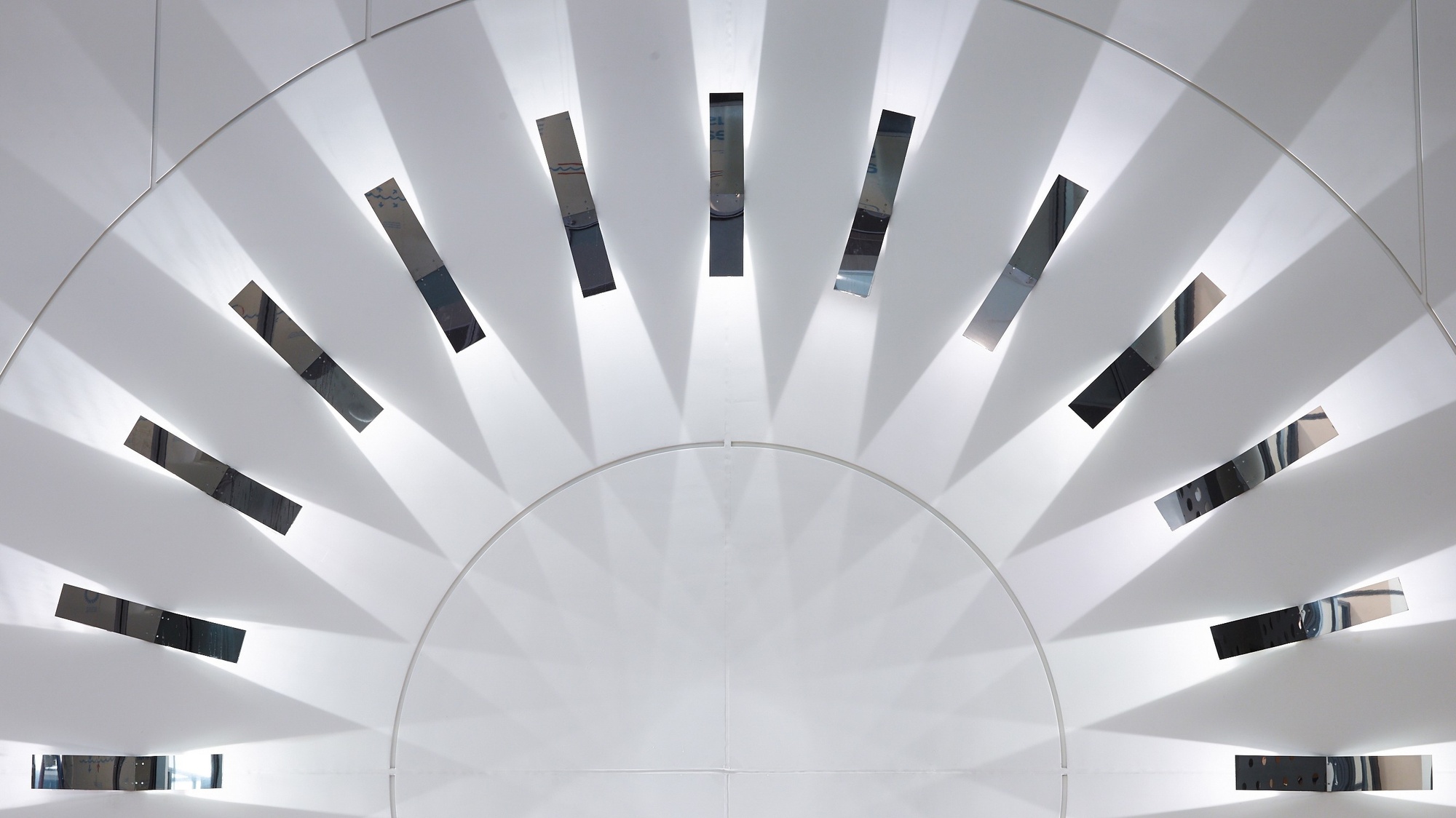 Hero Project
Visualizing Sustainability for United Therapeutics
Client
United Therapeutics
Challenge
After designing the most intelligent sustainable building, United Therapeutics sought to inspire employees and guests with the company's feats of net-zero building engineering. The company aimed to invite a sense of self-reflection, participation, and shared responsibility—to underscore our collective ability to rethink our built environments and achieve sustainability everywhere.
Opportunity
Create a digital and physical experience design system that inspires, educates and motivates. Convey that sustainability is a priority and invite others to understand the integral energy role they play within their own environment.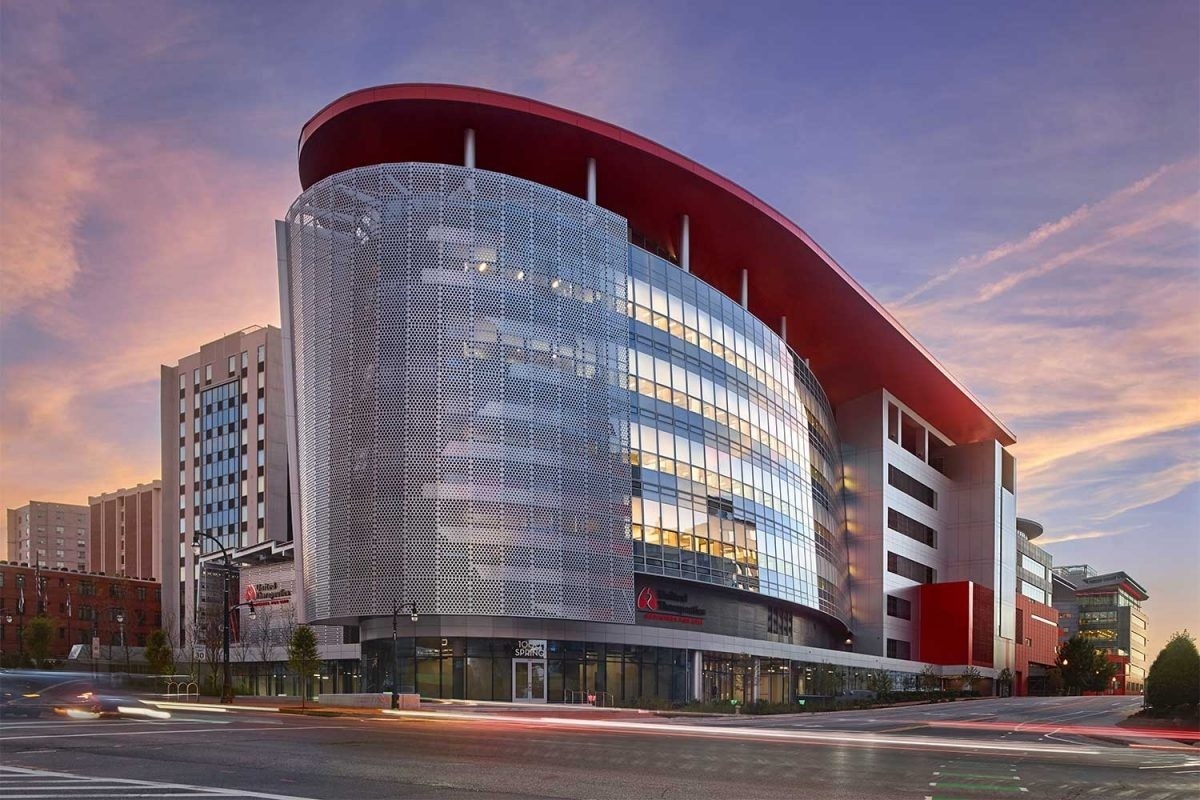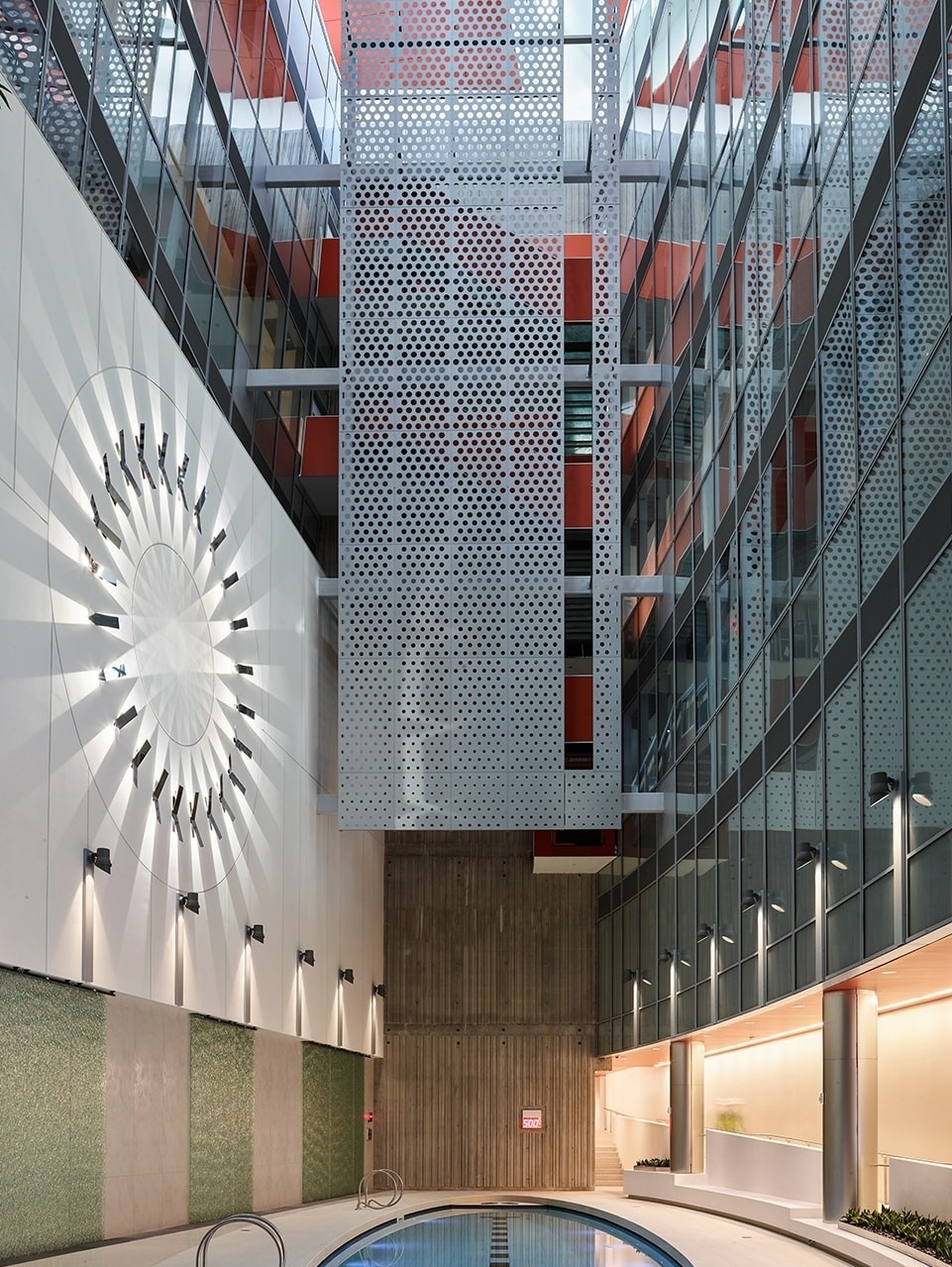 Spatial Impact
Square Footage
70,000 Sq Ft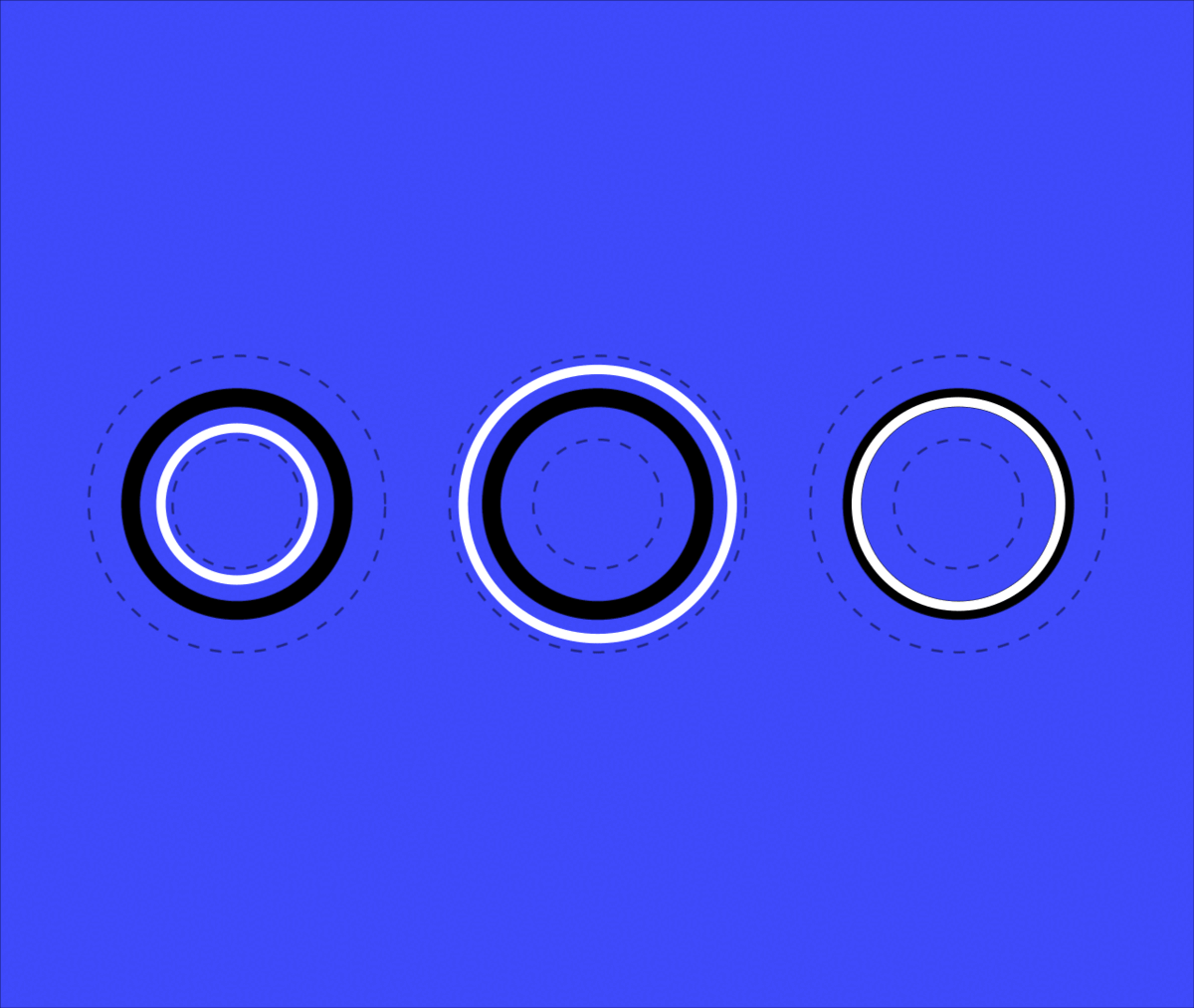 Relaying a 24/7/365 Story in Real Time
While the net-zero energy systems of the building were incredibly complex, our goal was to simply and boldly communicate that the Unisphere building operates almost like a living entity, with its own consciousness and repeated behaviors. We designed an artful, circular form inspired by the cyclical nature of the seasons, the sun and the sky, and the passage of time.
The Energy Dial—the arresting installation in the central atrium—uses real-time data to showcase the ebb and flow of the building's energy. The sculpture shines light outward whenever the building is producing a solar energy surplus and shines light inward if it's using more energy than is being produced. Its form, scale and behavior encourages a symbiotic relationship between occupant and building as people understand its story immediately.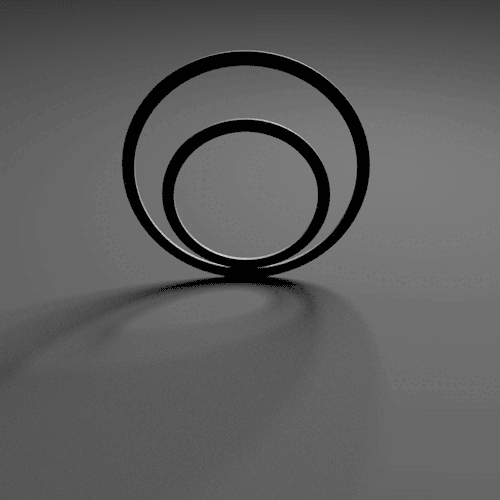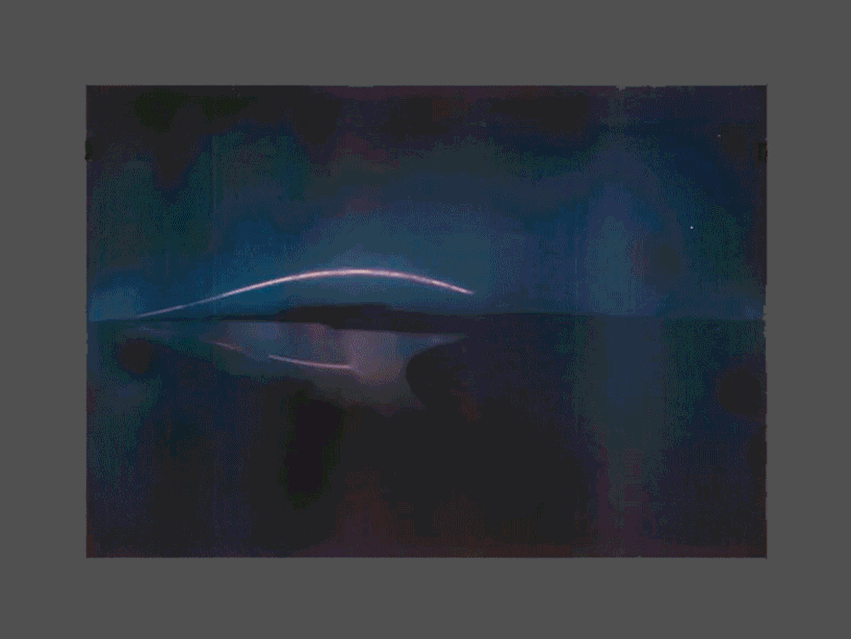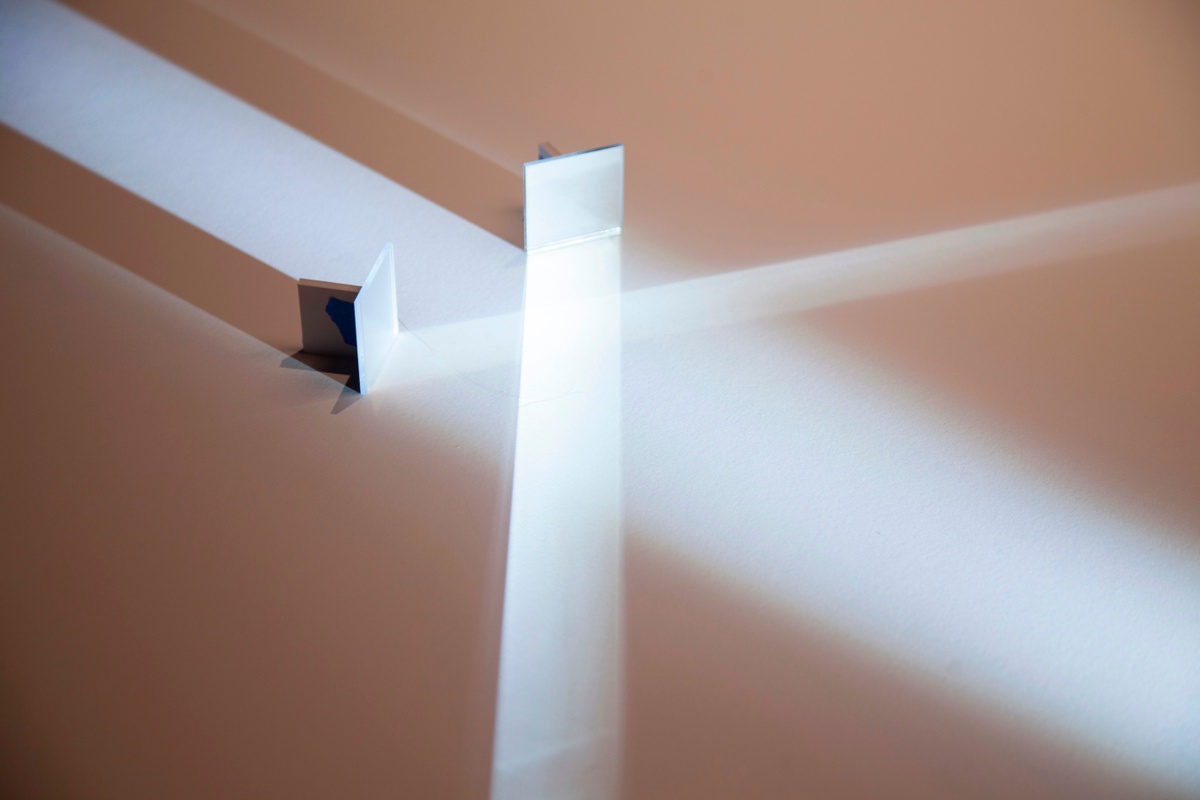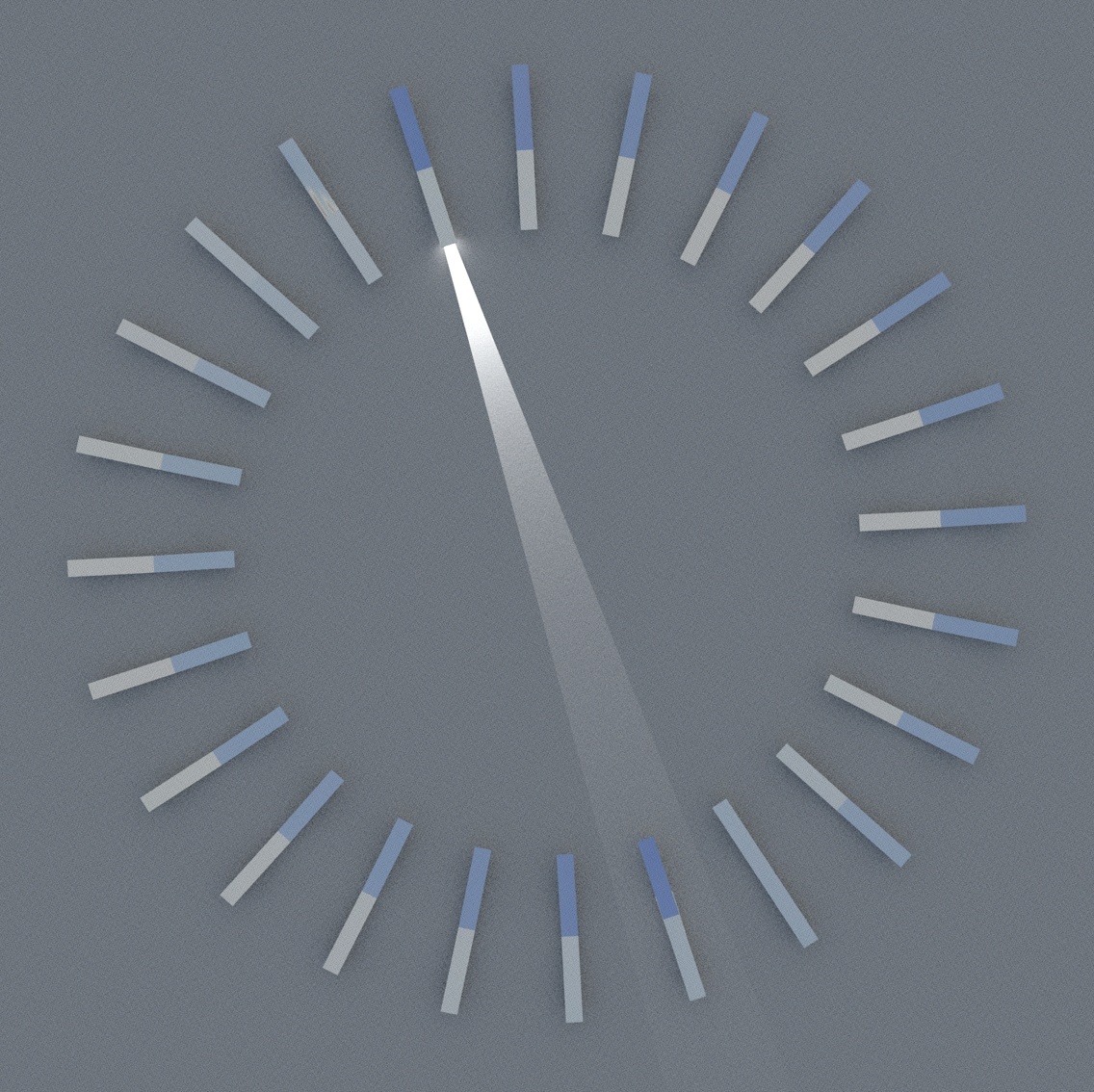 Aligning on the Data-Driven Approach
To synthesize the complicated, unseen networks of energy data available from the Unisphere building, we collaborated closely with the executive team at United Therapeutics and the building architects at EwingCole.
A deep strategy phase led to a comprehensive understanding of the net-zero subject matter, from which we organized a storytelling framework that we applied throughout the building at a variety of scales, and digital/physical expressions.
We developed original artwork, environmental graphics, and digital animations that told relevant stories of sustainability that engage employees and guests every day.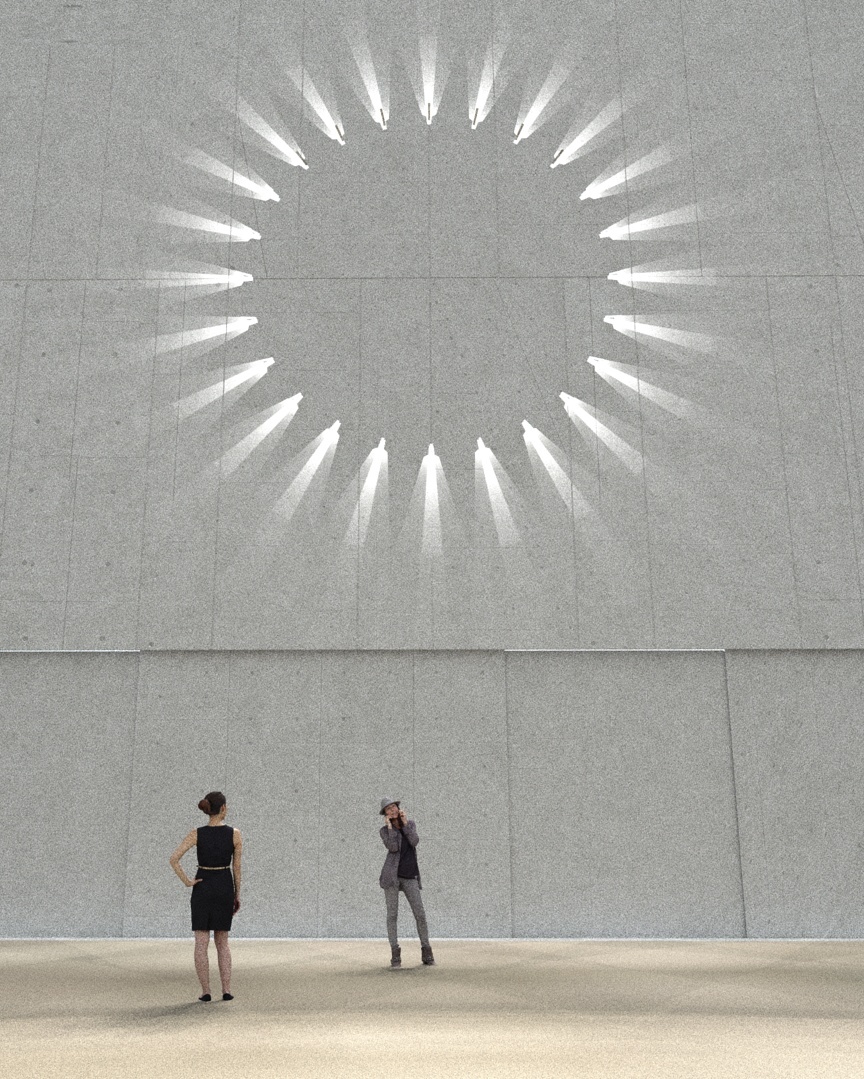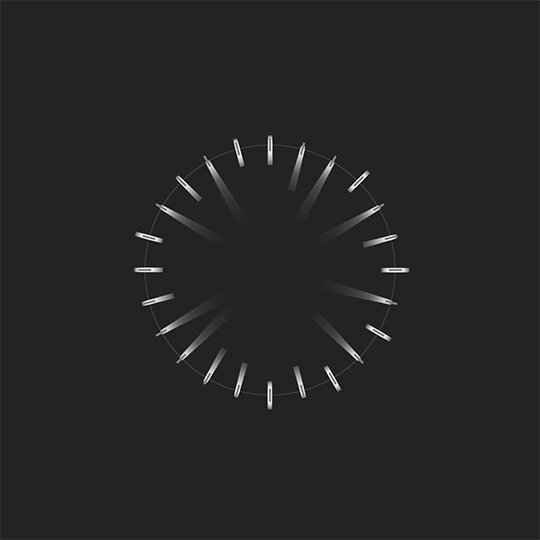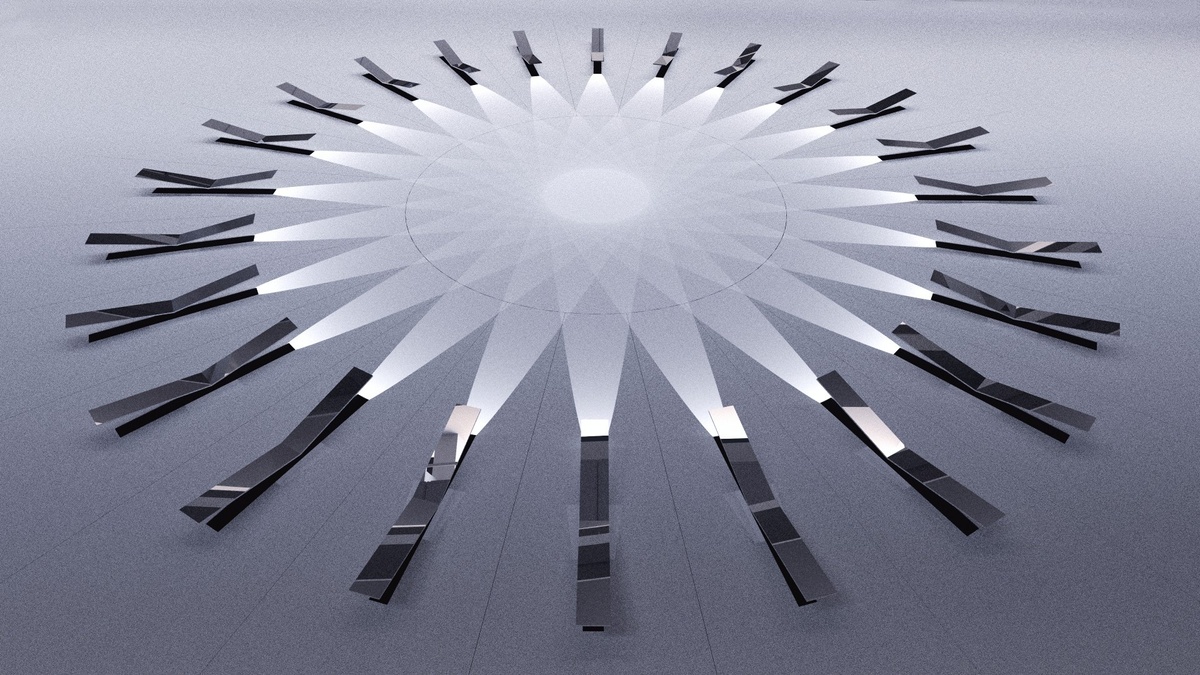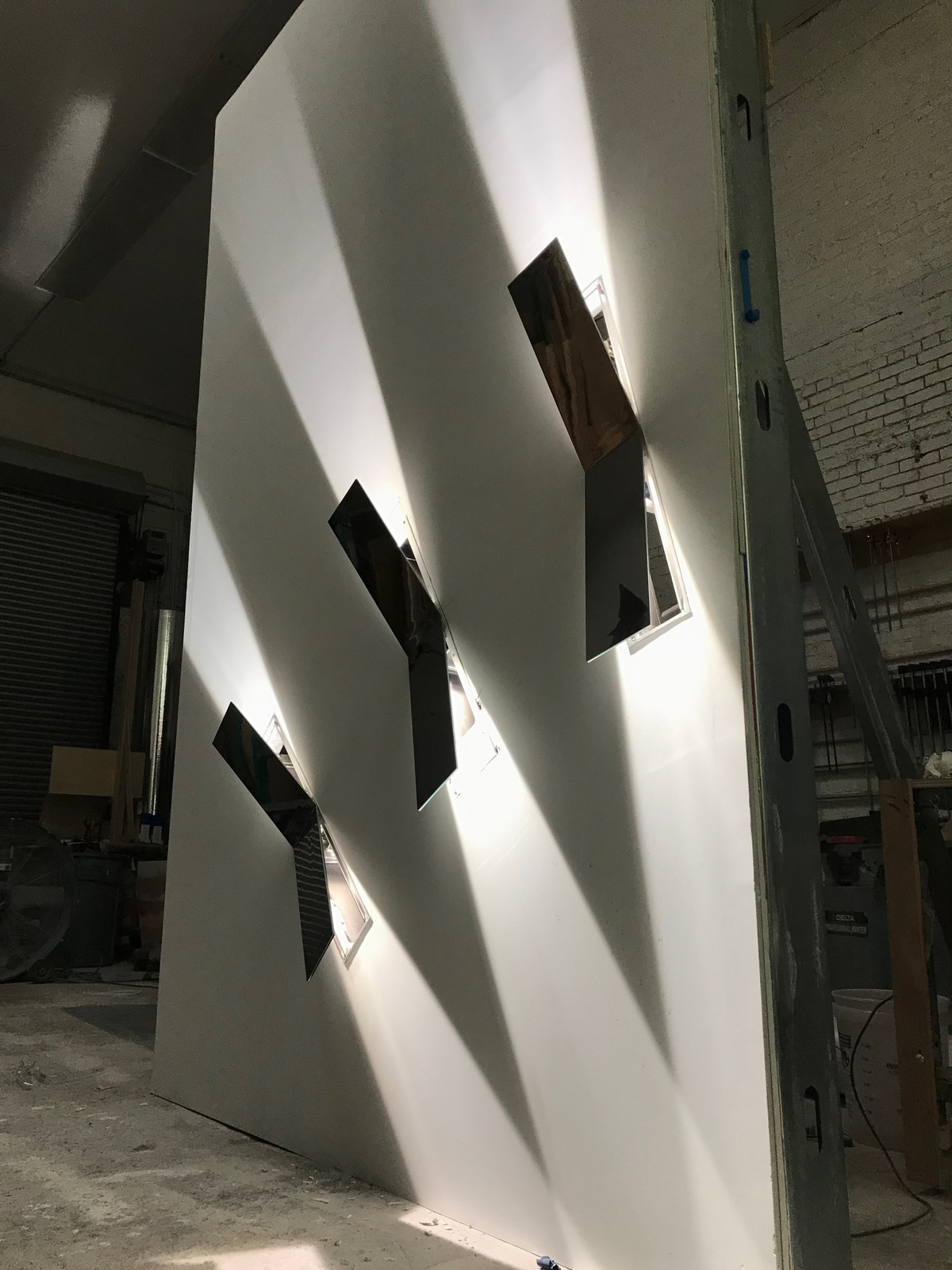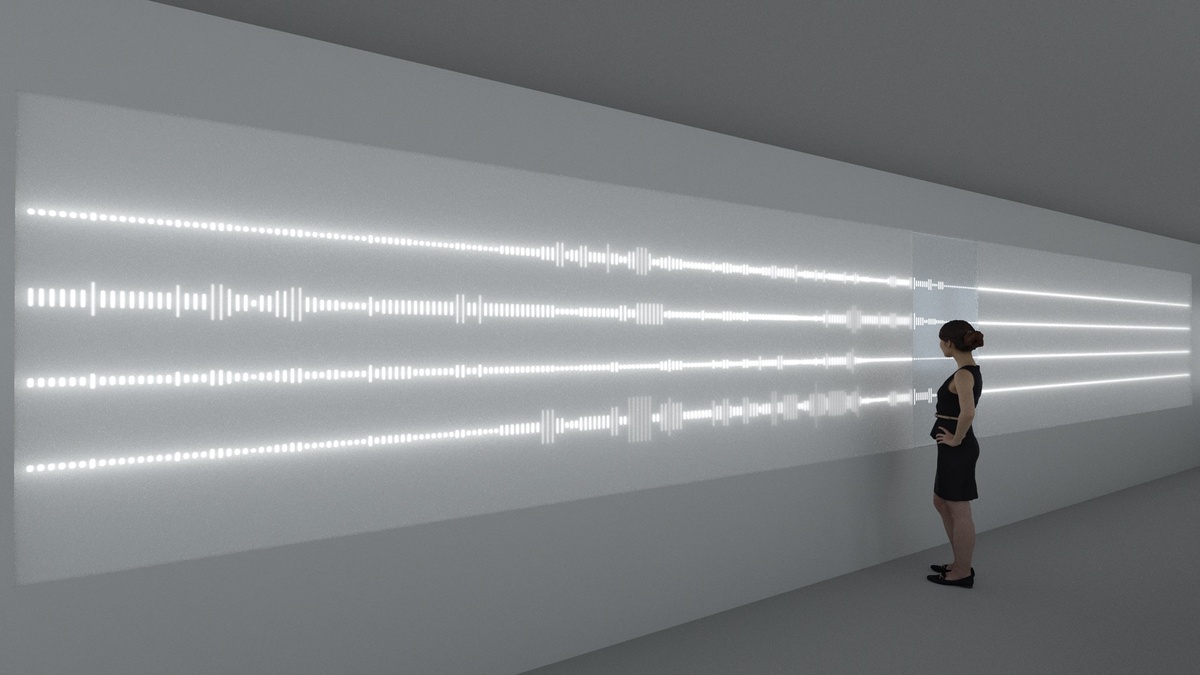 Empowering Stewards for Our Planet
The Energy Dial and accompanying designs give a voice to the intricate engineering and cutting-edge technology required to reduce United Therapeutics' energy footprint. More importantly, these installations inspire Earth-conscious attitudes and spark United Therapeutics' ongoing leadership dialogues that influence urban policy and global innovation practices—and help us learn to coexist with nature while advancing the built environment.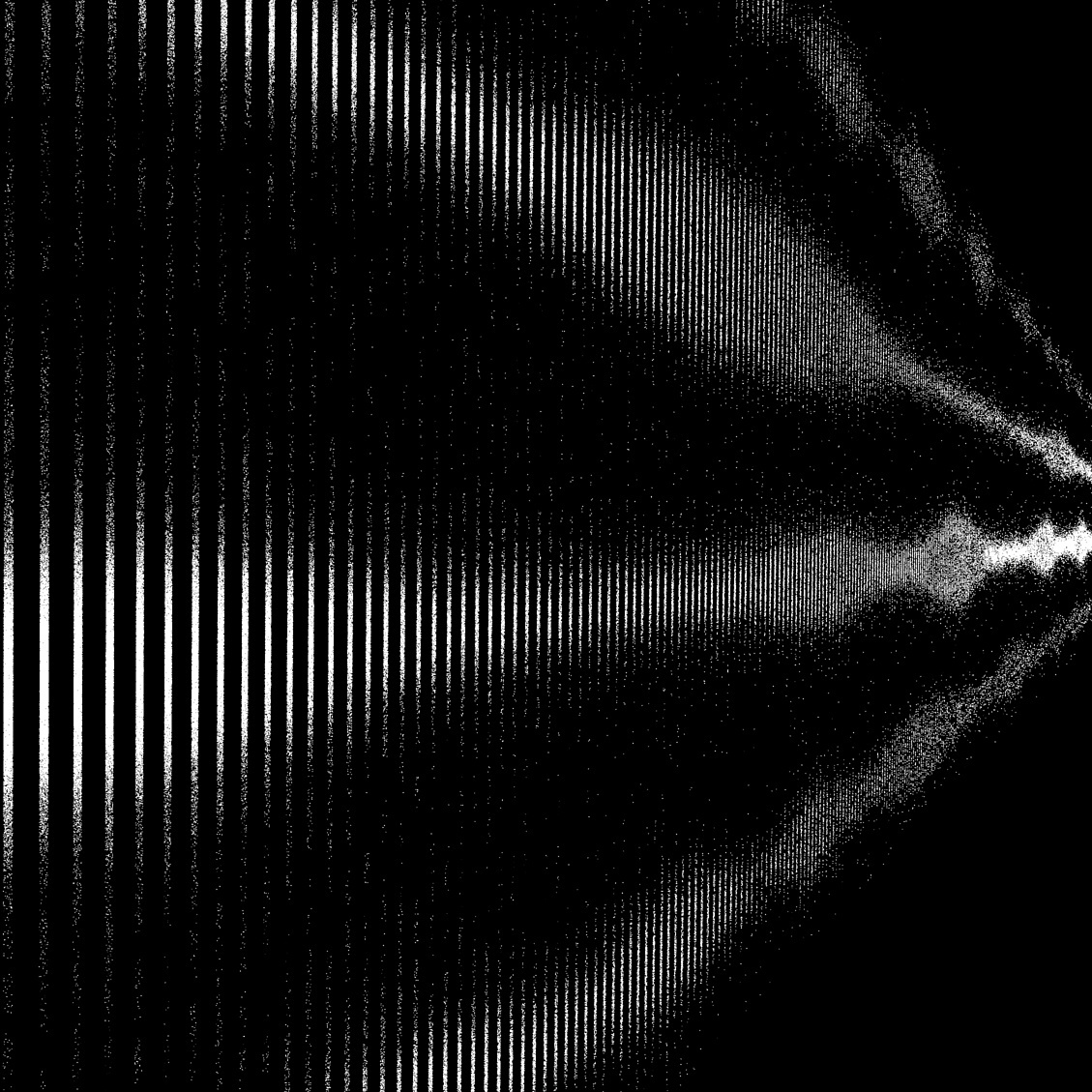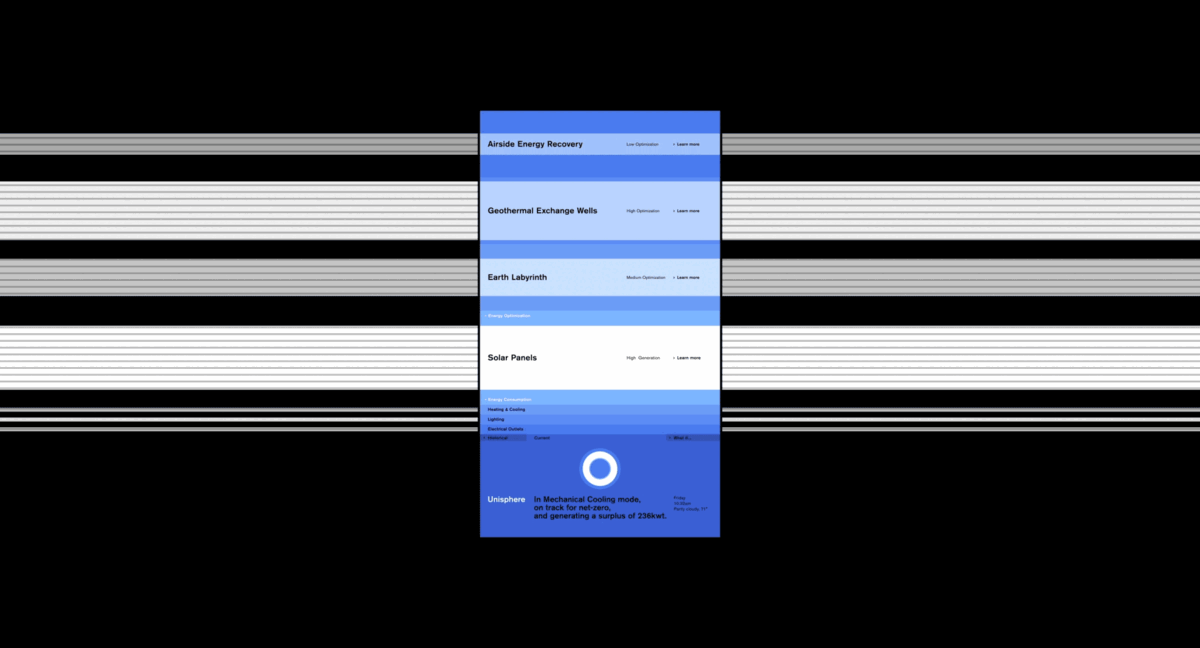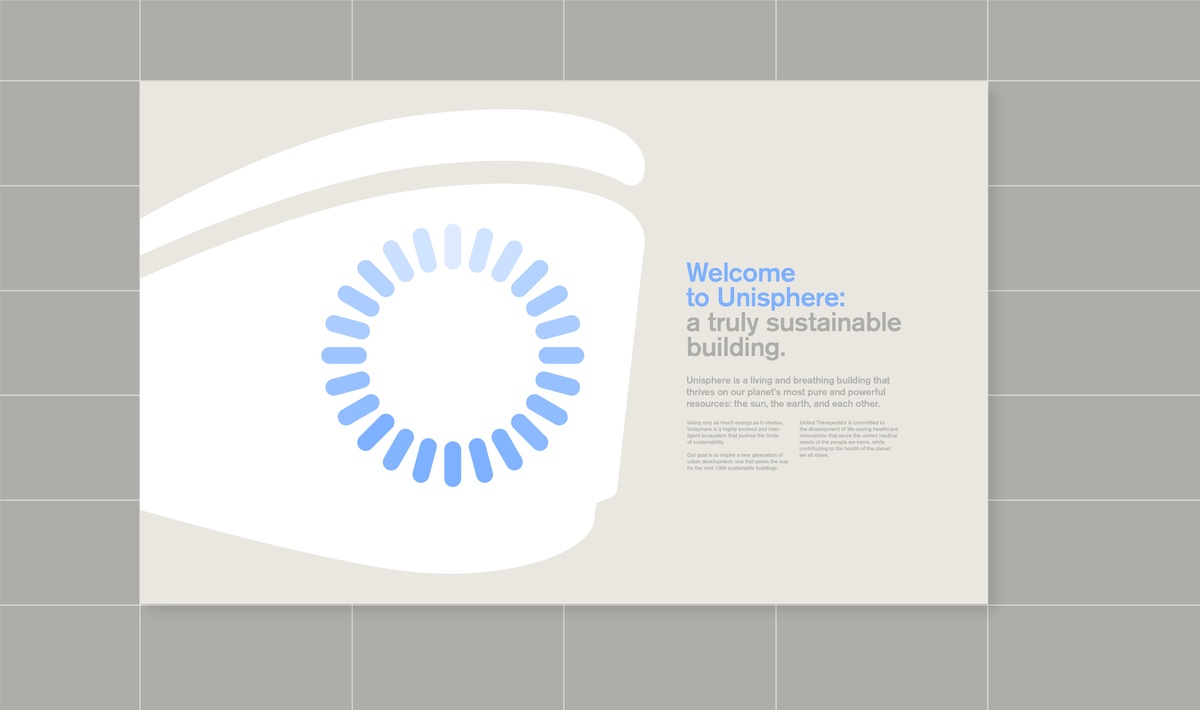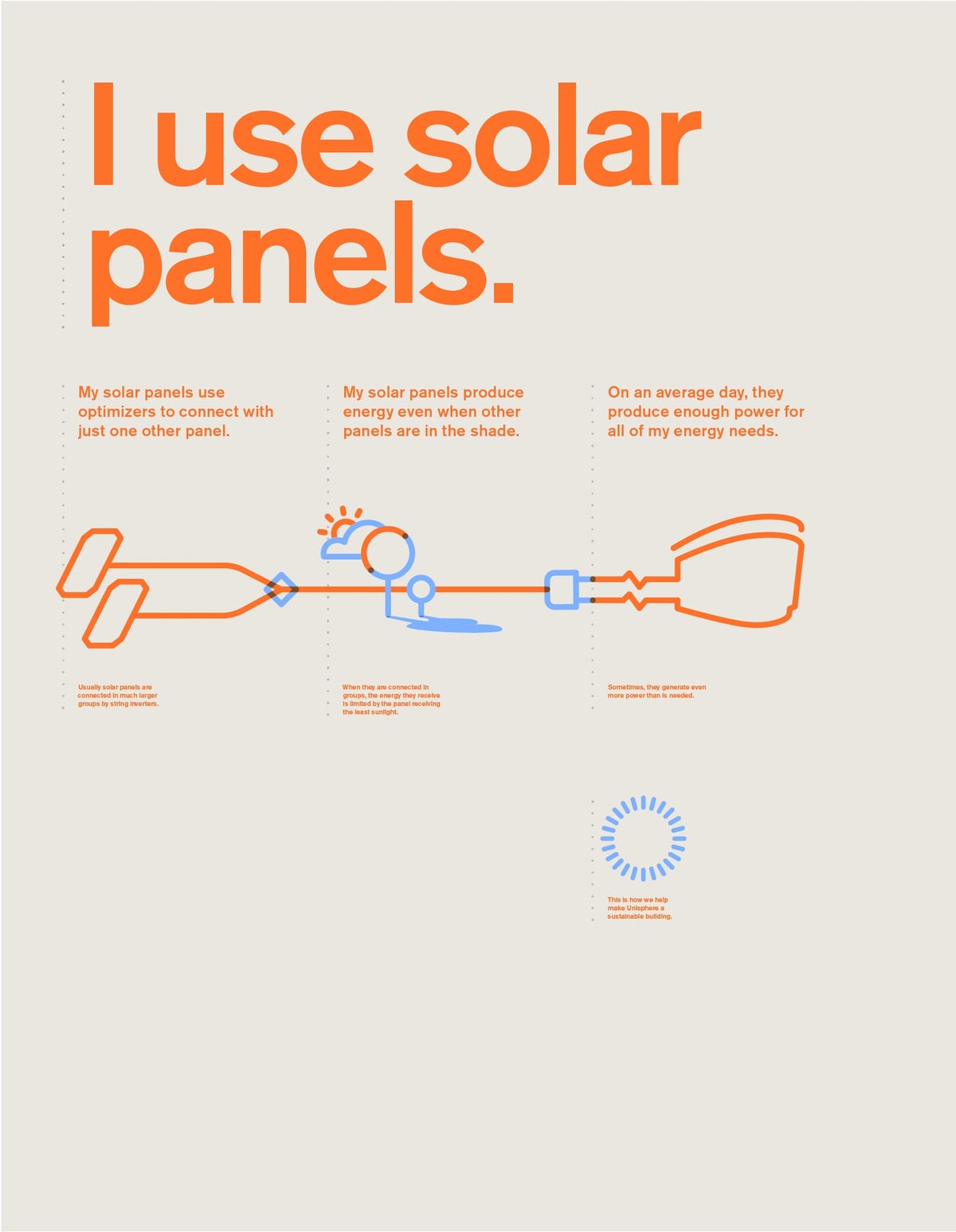 We design…these incredible facilities because we see our buildings as physical manifestations of our values, and assets to recruit and retain the best and brightest. Largely because of HUSH's incredible work, there is no better example of a building representing our values than Unisphere.
Thomas Kaufmann, United Therapeutics, Corporate Real Estate