Uber
Brand Data Visualizations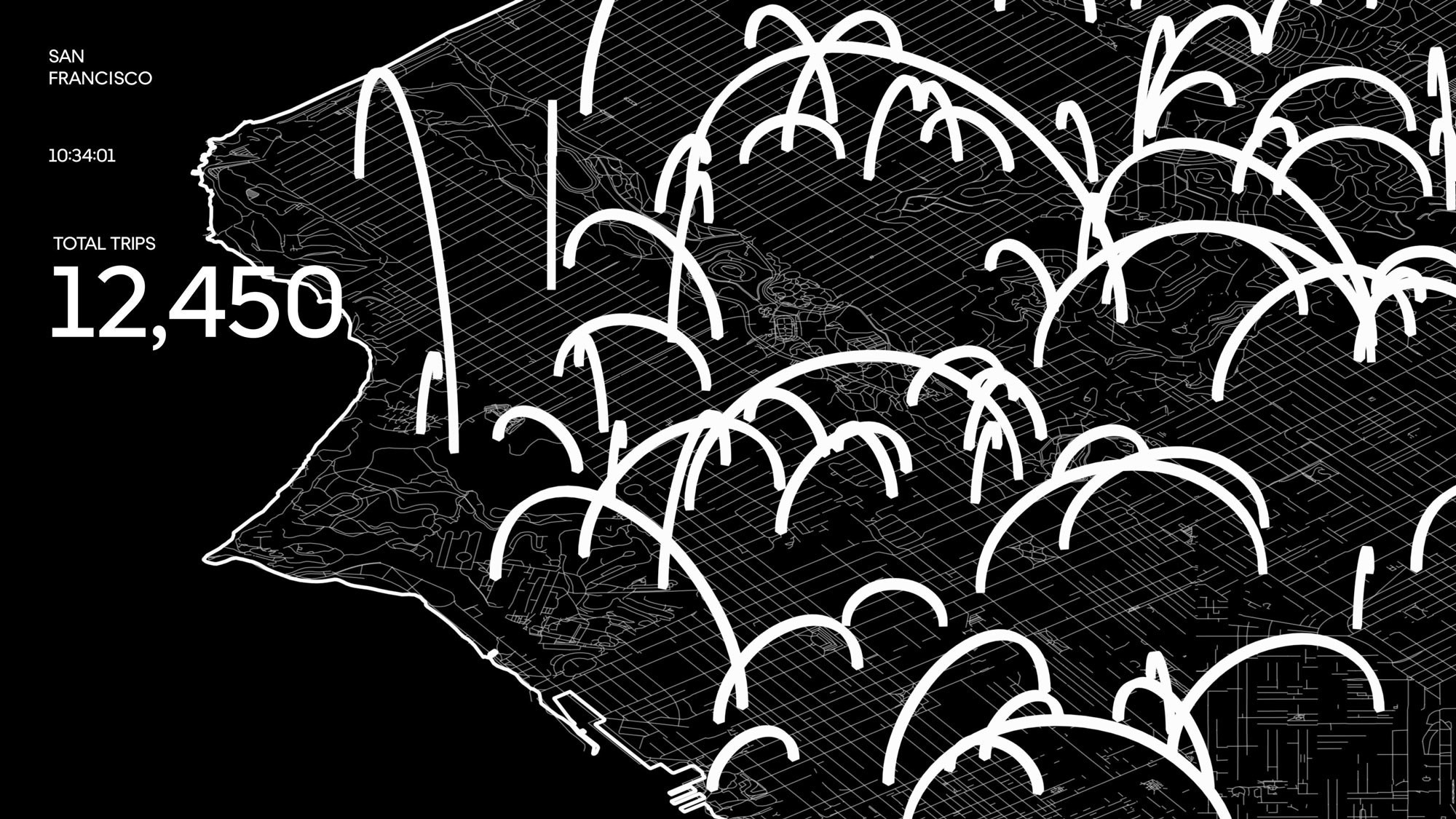 Dive deeper into the mobility company's global impact and connected culture through a suite of unique data visualizations that unfold within hundreds of brand environments and digital platforms around the world.
Financial Institution
Corporate HQ Experience "The Window"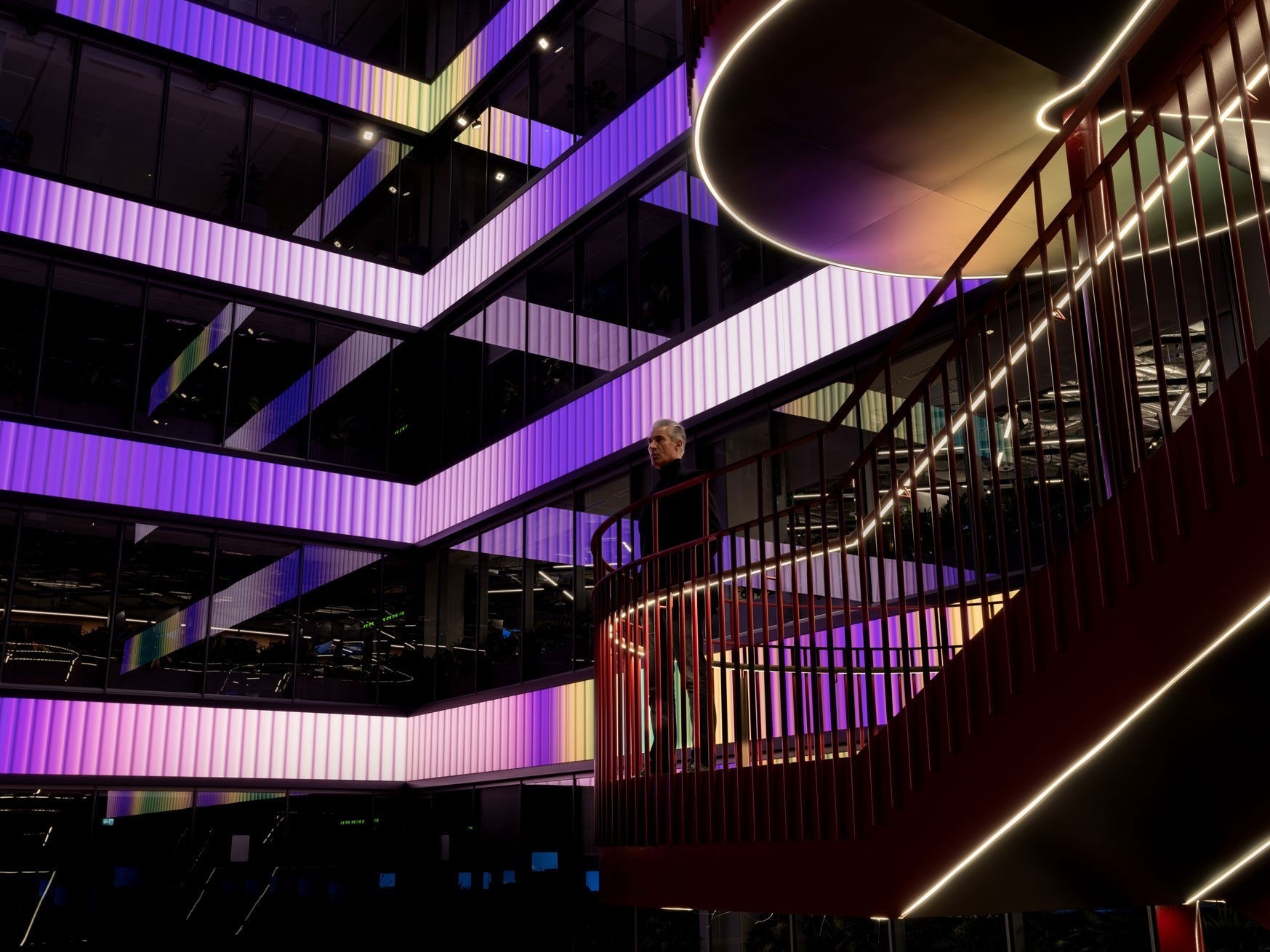 Enter the London atrium at the center of one of the most active trading floors in finance and you'll discover "The Window"–a six-story digital expression designed to visualize the company's most important themes and ideas, and generate community and conversation among its high performing employees.
Uber
Corporate HQ Experience "The Stream"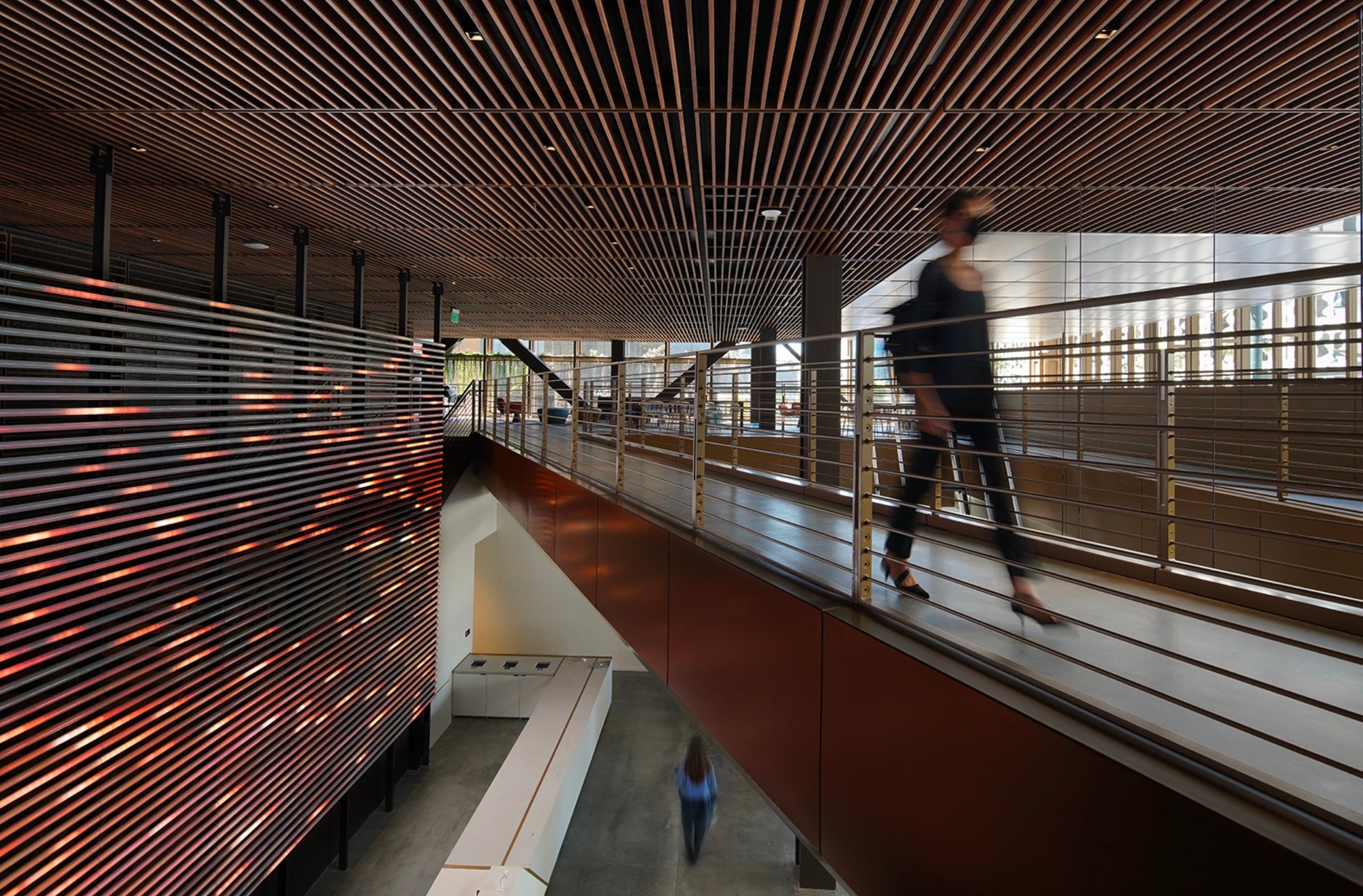 Walk through the doors of Uber's headquarters and you'll encounter "The Stream." A unique representation of the company's mission, this meaningful design gesture defines every visitor's first impression of the world's largest mobility enterprise.
United Therapeutics
Corporate HQ Experience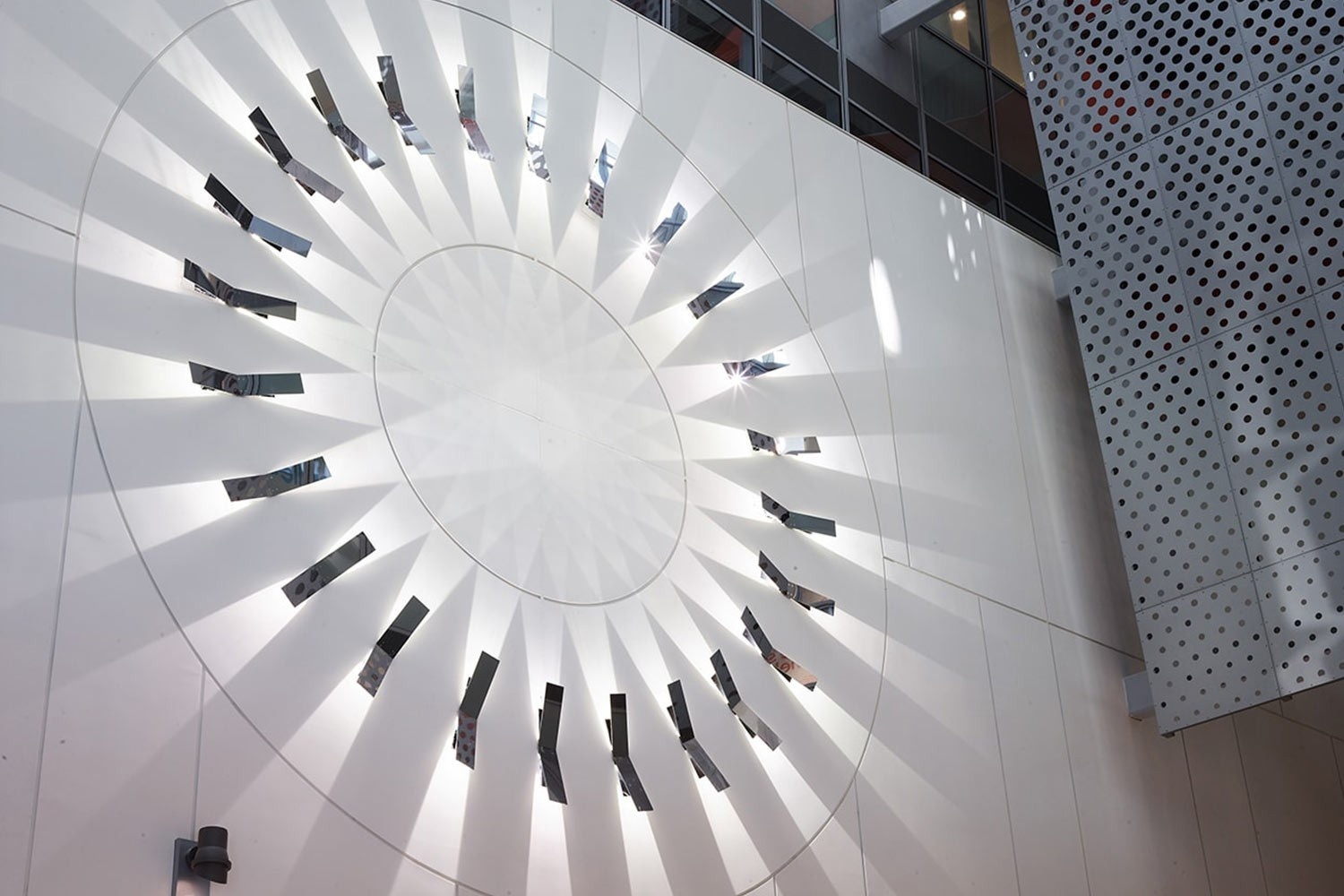 Set your sights on "The Energy Dial" and the building-wide experience design that reveals a biotech company's commitment to creating the world's most intelligent sustainable building.
| Year | Client | Project name | Project type |
| --- | --- | --- | --- |
| 2023 | HUSH | Sustainability Exhibition "Material Stories" | Art Commission |
| 2023 | Okta | Flagship Experience Center | Client Project |
| 2022 | Uber | Brand Data Visualizations | Hero Project |
| 2022 | Financial Institution | Corporate HQ Experience "The Window" | Hero Project |
| 2021 | Uber | Corporate HQ Experience "The Stream" | Hero Project |
| 2021 | HBO Max | Flagship Retail & Digital Experience "The Orbit" | Client Project |
| 2019 | Fenton Whelan | Residential Sales Gallery for Park Modern | Client Project |
| 2019 | Vornado Realty Trust | Commercial Sales Gallery for The Penn District | Unrealized Project |
| 2019 | Vornado Realty Trust | Digital Experience Master Plan for Penn 1 | Client Project |
| 2018 | Instagram | Corporate HQ Experience "Light Forest" | Art Commission |
| 2018 | Meta | Global Experience Centers | Client Project |
| 2017 | adidas | Corporate HQ Experience | Unrealized Project |
| 2017 | Capital One | Corporate HQ Generative Digital Art | Art Commission |
| 2017 | Chobani | Pop Up Experience "The Giving Tree" | Client Project |
| 2017 | United Therapeutics | Corporate HQ Experience | Hero Project |
| 2016 | HUSH | Musical Light Sculpture "Lenses" | Art Commission |
| 2016 | Google | Experience Center "Deep City" | Client Project |
| 2015 | KCG | Corporate HQ Experience | Unrealized Project |
| 2015 | Related Companies | Residential Sales Gallery for Zaha Hadid | Client Project |
| 2013 | HUSH | Data Sculpture "Made By Numbers" | Art Commission |
| 2013 | Under Armour | Retail Experience in Shanghai | Client Project |
| 2012 | Nike | Pop Up Experience "Camp Victory" | Client Project |